Alyssa is an actor, writer, and creative from Chicago, now based in Los Angeles. Alyssa was most recently seen in SkyPilot Theatre Company's One Act Festival. Past projects include "Near Sleep," "On Dangerous Ground," and "Snuggling with the Enemy" for film, as well as Laundry and Bourbon, Five Women Wearing the Same Dress, and Sweeney Todd for theatre. She's forever indebted to the friends and family who have relentlessly pushed her to pursue her craft!
Ari has performed as Shylock in Shakespeare's The Merchant of Venice both with the Colonials and with the Long Beach Shakespeare Company. Other theater credits include Faustus at the Archway Theatre and Waiting for Godot at The Colonials. Television credits include USA, Syfy and Spike.
Ben is an actor and creative living in Los Angeles. Hailing from London, Benjamin graduated with honours from Brown University in 2017. His theatrical credits include playing Lovewick in Ben Jonson's The Alchemist and Sky Masterson in Guys and Dolls. Outside of acting, Benjamin is an avid long distance runner and his favourite food is fried zucchini.
Donald Pitts began his study of classical theater performance and design on full scholarship at Southern Methodist University in Dallas, TX. Life happened and carried Don away from the arts and into the practice of Water Law before the United States Supreme Court for a number of years. Since retiring from the practice of law and "throwing his hat into the ring", Don has been performed in numerous short and festival film productions. Don recently finished two feature films, "Project Hollywood" and "Careful What You Wish For", and will soon be filming a supporting role in "Pineapple Pear", a feature film by Loic Zimmerman (Visual Effects - Guardians of the Galaxy).
Jill Cervant (Francisco/Ceres)
Originally from Kansas City, Kansas, Jill is happy to be back on stage. She has lived and worked in Chicago and New York and is now based in Los Angeles.
Mikki Wulfsohn (Ferdinand)
Mikki Wulfsohn is a 13-year-old 8th grade student at UCLA Geffen Academy who enjoys classical piano, scuba diving and magic. He previously appeared at Theatre for a Small Space in Waiting for Godot.
Natalie Bendheim (Mirandah)
Natalie is excited to make her post-graduate debut in The Tempest! She recently graduated from the University of Southern California with a BA in Theatre. She spent her junior year studying in London at the British American Drama Academy, where she found her love of Shakespeare. Her previous credits include Lucia in Mad Forest and Hamlet in a devised production called Hamlet, or What We Remember.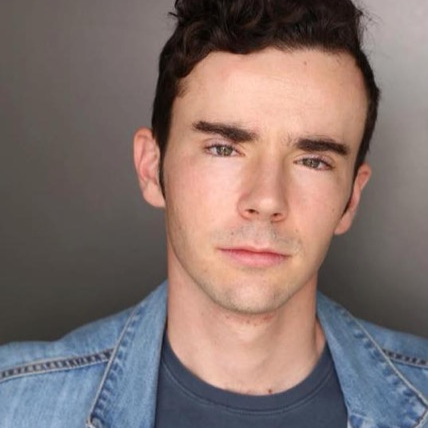 Nicholas Adams was born in Durban, South Africa and has had a passion for acting since he was 11 years old. He moved to LA in 2014 to study acting at AMDA College and Conservatory of the Performing Arts and graduated in 2016 with a BFA degree. He has also spent the past year of 2018 going to the Michelle Danner Acting Studio in Santa Monica. Some of his past projects include his roles as Nathan in "Don't Go" and Jack Harris in "Online Society" for film as well as Dudley in The Time Of Your Life and Theseus in A Midsummer Night's Dream for theatre. He is extremely grateful to everyone he's ever learned from and worked with as he continues striving to become the best actor he possibly can.
Nicole is thrilled to be making her Los Angeles theatre debut with Theatre for a Small Space! Nicole received a BFA in Acting from Emerson College in Boston, MA. Her Boston theatre credits include: Twelfth Night (Viola) with Commonwealth Shakespeare Company's Apprentice Company, Stuart Little (Ensemble) with Wheelock Family Theatre, A Chorus Line (Judy) with Priscilla Beach Theatre, and American Idiot (Whatsername) with Phoenix Playmakers.
Nikki Neufeld (Antonio/Juno)
Nikki is a voice-over artist and television and film actor working in Los Angeles. The Tempest will be her first stage play - and she's thrilled to "tread the boards" in one of Shakespeare's greatest plays!
Roberto Williams (Caliban)
Roberto is ecstatic to be making his debut with Theatre for a Small Space! He was born in Florida, raised in New York, found his love for theatre in Texas, honed it in Massachusetts, and feels very lucky to now be pursuing it in sunny California. He is a recent graduate from Emerson College with a BFA in Theatre and Performance. His favorite Boston credits include Macbeth (Banquo), Hamlet (Rosencrantz), The Zoo Story (Jerry), The OK Diaries (Evan), and a handful of Emerson productions; as well as several short and student films. He can also be seen playing Lodovico in Long Beach Shakespeare's production of Othello later this month. He is eager to step up to a new challenge with Caliban, and is grateful to all his friends, family, and cast mates for their support.
Shanghai started catching breaks early. At 11 months old, she became the face of Johnson & Johnson in a global hit commercial that ran nine years worldwide. She started dancing ballet at age 3, and has performed in the Nutcracker at the Broad Theater in Santa Monica. She studies piano with Saint Petersburg Music Conservatory, and has performed Bach and Chopin many times at UCLA Schoenberg Music Hall. Singing is her passion, this March, she sang with the American National Children Chorus at the Walt Disney Concert Hall. Shanghai just turned 13, she loves to be on a stage and express herself within the creation of another character.
Shaun Duke is a Los Angeles native. After discovering a deep passion for the craft of acting last year, he is making his third stage appearance in The Tempest.
Originally from Florida (don't hold it against him), Taylor moved to LA after graduating from film school. Editing reality TV, procrastinating with his acting career, and wrestling with a self-doubt that burns like the fire of a thousand suns has kept him very busy over the years. Previous stage credits include: Much Ado About Nothing, As You Like It, Romeo and Juliet, Hamlet, and most recently Winter Solstice. He is very excited to be back at Theatre For A Small Space.
Tony is thrilled to be able to play the great magician Prospero in The Tempest. Tony works professionally in the Entertainment industry as an actor and writer. He is a regular performer at LA Opera, has worked on stage in New York City, London, and Edinburgh.
Wendy Banks (Gonzalo/Iris)
Wendy grew up in leafy green Sussex, in merry olde England. She studied at Central School of Speech and Drama and worked in theatre, film and TV, but left her mini-skirt in London in the swinging sixties to become a California "native." She has worked in audio, film, TV and commercials. When she's not teaching yoga you'll find her jitterbugging or swishing down the dance floor in a slinky foxtrot.